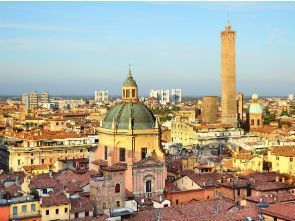 Roma – Tuesday 1 December the conference on health organized by the Irdos Association
"Not just AIDS: Prevention and Wellness": Tuesday 1 December in Rome in via Sallustiana 15 an important conference on the occasion of the World Day against HIV. The ANDDOS National Association Against Sexual Orientation Discrimination, the largest LGBTI movement with over 150.000 subscribers throughout Italy, also presents the new protocol of the Anti-Violence Centers (already active in three locations to support people and couples suffering situations of violence and discrimination) and the portal's annual report One question (where professionals from every sector work for free to answer and share the questions posed anonymously by users who register on the portal www.one question.anddos.org, on issues such as sexuality, health, relationships, family, but also for legal aspects and problems).
"Anddos is committed every day to STI prevention, health services and information – explains the national president Mario Marco Canale – On December 1, for the world day dedicated to the victims of the AIDS, we propose a day of discussion on the subject of psychophysical health and personal well-being. We are in fact convinced that only a global approach to the health of the individual, which takes care of his physical, psychological and relational problems, is able to promote comprehensive prevention and spread a culture of sexuality and relationships based on freedom, on awareness and responsibility. For over 20 years, recreational clubs have been in direct contact with a diverse cross-section of the population, people of all ages, cultures and sexual orientations, and have so far been the first line in the face of needs concerning physical, psychological and and relational.
The Anddos anti -violence centers were born to treasure this experience, structure and professionalize this role of assistance and point of reference ".
THE PROGRAM OF THE CONFERENCE
They introduce: Mario Marco Canale – National President Anddos, Stefano D'Agnese – Manager. Anddos Health Area,. Moderator: Antonio Bubici – Lawyer, President of the Anddos Board of Trustees.
1st session – The Anti-Violence Centres, the new protocol
Tullio Bonelli – Social Psychologist, Psychotherapist, Resp. Anddos Psychology Area, CAA National Coordinator – "The Anddos Anti-Violence Centers: a bridge between institutions and people who are victims of sexual orientation violence". Pina Ferraro Fazio – Effective Equality Councilor in the province of Ancona – "Difference as a resource for a culture of equal opportunities".
Danilo Musso – Psychologist, Psychotherapist – CAA Center North-East Territorial Coordinator – "Domestic violence: a phenomenon that also affects the LGBTI community". Stephen Burattini – Psychologist, Psychodynamic Psychotherapist, CAA CENTRO – South East – "Territorial Coordinator -"Acting and internalized homophobia: risk and protective factors". Frances DiMuzio – President of the Antiviolence Center Donn.is, Criminal lawyer, CAA Abruzzo-Marche legal area contact person – "Domestic violence in LGBTI couples: what procedural protection?".
2nd session – First year of One Question
Coco rosary – Manager. Anddos communication – "Reasons and future of the project". Alessandro Paesano – Editorial Coordinator One Question – "The One Question user is an audience still to be trained". Claudius Consoli – Medical Director at Asl RmE Anddos Volunteer Doctor –"The doctor's experience in Anddos circles".
Francis Pierri – Social worker – "One Question and loneliness".
---