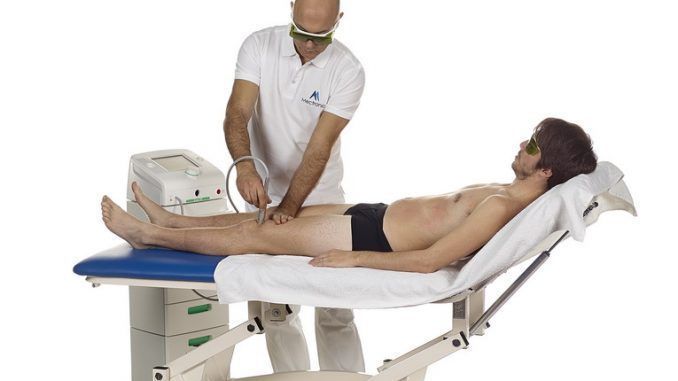 Health and winter sports, the handbook of experts for prevention and treatment
Pay attention to the weather conditions, train to improve your physical condition and equip yourself with the right equipment. These are some of the tips provided by experts to avoid unpleasant winter sports-related injuries that affect over 30,000 Italians every year. Among the recommendations there is also to rely on new laser technologies such as Theal Therapy, useful for guaranteeing faster healings.
Practicing sport all year round is very useful
Practicing sport all year round is very useful for improving psychophysical well-being, but it really is during the winter months that increases the risk of injury due to one lack of athletic training and inexperience in the field. This is demonstrated by a survey byHigher Institute of Health, according to which in 2018 they were 30 thousand people who have been involved in snow accidents, of which 25 thousand they needed to first aid and about 1100 Of hospitalization.
A negative trend that has involved both professional athletes and celebrities: da Arnold Schwarzenegger, who broke his femur on skis, ad Angela Merkel who fractured her pelvis, up to the Norwegian champion Ragnhild Mowinckel, Forced to skip the entire season due to a knee injury, and the American champion Lindsay Vohn, just retired from competitions also due to repeated accidents.
But what are the recommendations to avoid such accidents and take care of them at best?
There Prevention starts home with a correct diet, a training period and the purchase of Safe sports equipment. Once you take to the track it is essential to observe the weather conditions, Do stretching and remain hydrated. Finally, in case of injuries, To reduce recovery times, experts recommendUse of laser therapy.
Precisely for this reason it was born Theal therapy
Precisely for this reason it was born Theal therapy, Made in Italy laser therapy of Mectronic which, by exploiting the perfect mix of different wavelengths, adapts the treatment based on physiological parameters such as age, pain, phototype and type of tissue. "Practice winter sports without first undergoing a adequate training makes it more frequent risk of injury. My direct experience teaches me that those who practice alpine skiing tend to be more victims of fractures of the lower limbs, first of all to knee, and of ligament injuries, as the crusader.
Those who devote themselves to snowboarding instead suffer more often from upper limb injuries like shoulder dislocation and wrist fracture – explains the dr. Andrea Panzeri, Medical Director at theGaleazzi Orthopedic Institute Of Milan – For this the help of Theal Therapy, which I have used several times in my clinic, becomes a valuable ally in the treatment of these injuries thanks to his laser technology that maximizes therapeutic effects and reduces recovery times especially in the case of acute-chronic pathologies. My advice, in any case, is always to follow proper athletic training and Wear sports equipment consone to activities to follow, especially for those who they are not professional sportsmen But they decide to ski for hobbies ".
But What are the most frequent accidents in the snow?
According to the data of theHigher Institute of Health who practice Alpine skiing tends to be more victim of Lower limbs injuries (53.4%), while those to the upper limbs (16.3%); there skull area he was born in face Finally it is involved in the 13.4% cases. Those who juggle the snow with it snowboard, Instead, they are more inclined to bring an injury to upper limbs (44.5%), while the lower limbs are interested in a lower way (23%). It's women The subjects most affected by distortions (43%), while among the men The different types of lesion seem to leave more balanced: the wounds concern the 12% of the male and the 5.2% of the females, the dislocation L'11.2% of the men and the 4% of the women.
Finally, here is the Expert vademecum for prevent and treat accidents related to winter sports:
Observing a diet and healthy regime allows you to better face winter sports that require a great expenditure of energy.
Equip yourself with safe and suitable equipment
Use certified tools and correct measurement, such as skiing, boots and helmet, is essential to avoid accidents in the upper and lower limbs.
Hydrate before and during sports activities
Drinking a lot of water before facing winter sports allows you to restore the water balance of the body.
Observe the rules of the track
Respecting the regulations and following the advice of expert masters is very important: the most common accidents concern the newbies who dedicate themselves to winter sports for hobbies.
Pay attention to weather conditions
Pay attention to the sudden changes of the weather, the risk of avalanches and the strong drops in temperature before going on the track.
Perform exercises capable of heating and lengthening the muscles allows you to avoid ironments, tears or simple resentments.
Face a physical training period
To avoid unpleasant accidents, it is essential to carry out a training period in the months preceding the winter season, improving one's psychophysical well -being.
In the event of an accident, use laser therapy
The help of the laser Theal Therapy proved to be extremely useful in the treatment and recovery in faster times of acute-cronic pathologies.
---